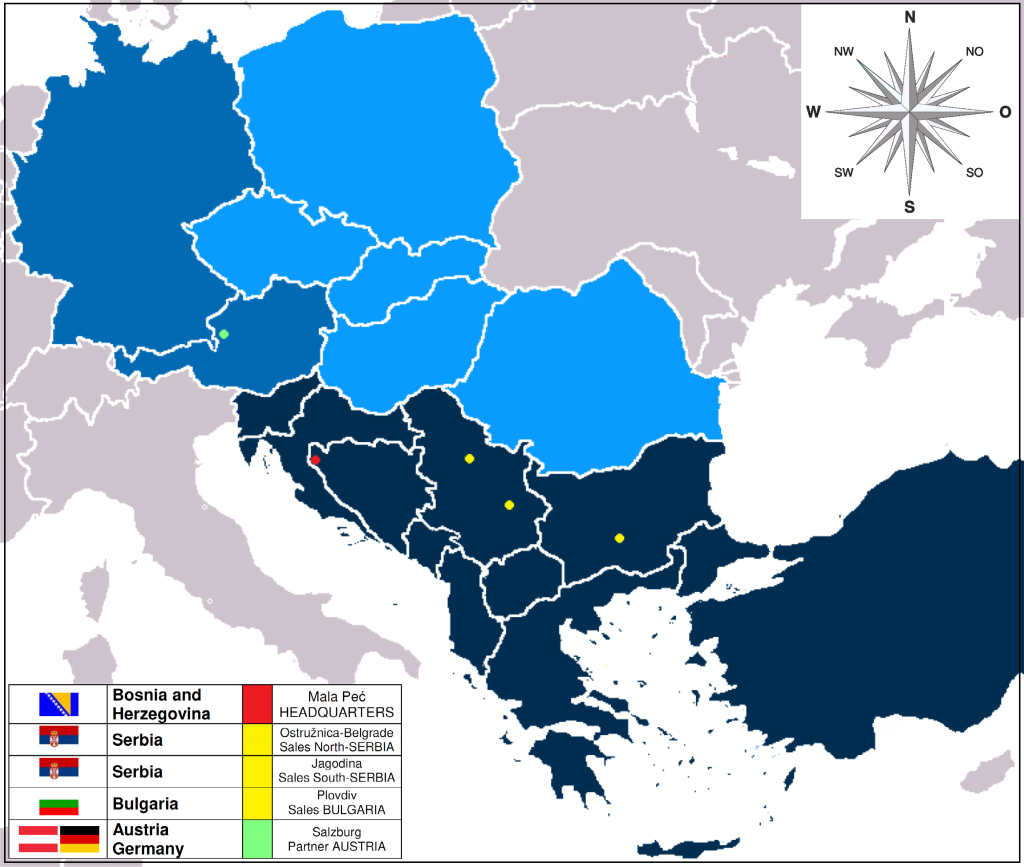 The Company GALVATECH Ltd. was founded on 15.th March 2011, with the headquarter  in Bihac, the northwest city of Bosnian and Herzegovina. The Company GALVATECH Ltd. was founded by SCHLOETTER Salzburg, which belongs to the Group of Dr. Max SCHLÖTTER GmbH & Co KG group.
Based on and in close cooperation with SCHLOETTER  Salzburg, GALVATECH Ltd. Projects and constructs plant Systems for the South-East European market. Through our own production and selected suppliers, who are also our customers in process chemistry, we supply the entire European market, with the gighest product Quality and realiability. In addition, the company offers many branches of industry the optimum product solutions, from ist renowned sales partners.
We are constantly growing with the requirements of the market, and the cross-distribution synergies of our renowned sales partners and jointly promote the development of our products and services. The Group celebrated ist 100th anniversary on 12.th September 2012 as part of Dr. Max SCHLÖTTER GmbH & Co KG.
For an overview of our products and Services, see our
Product Range.
Download
PRODUCT RANGE
Download
Actually GALVATECH Catalog